AQUACREST 3US-AF01 UnderSink Water Filter, Replacement for Standard 3US-AF01 Water Filter
Sale price
$38.99
Regular price
Full refund if you don't receive your order
Full refund if the item is quality defective
AQUACREST 3US-AF01 UnderSink Water Filter, Replacement for Standard 3US-AF01 Water Filter
Product description
Specs
FAQ
Reviews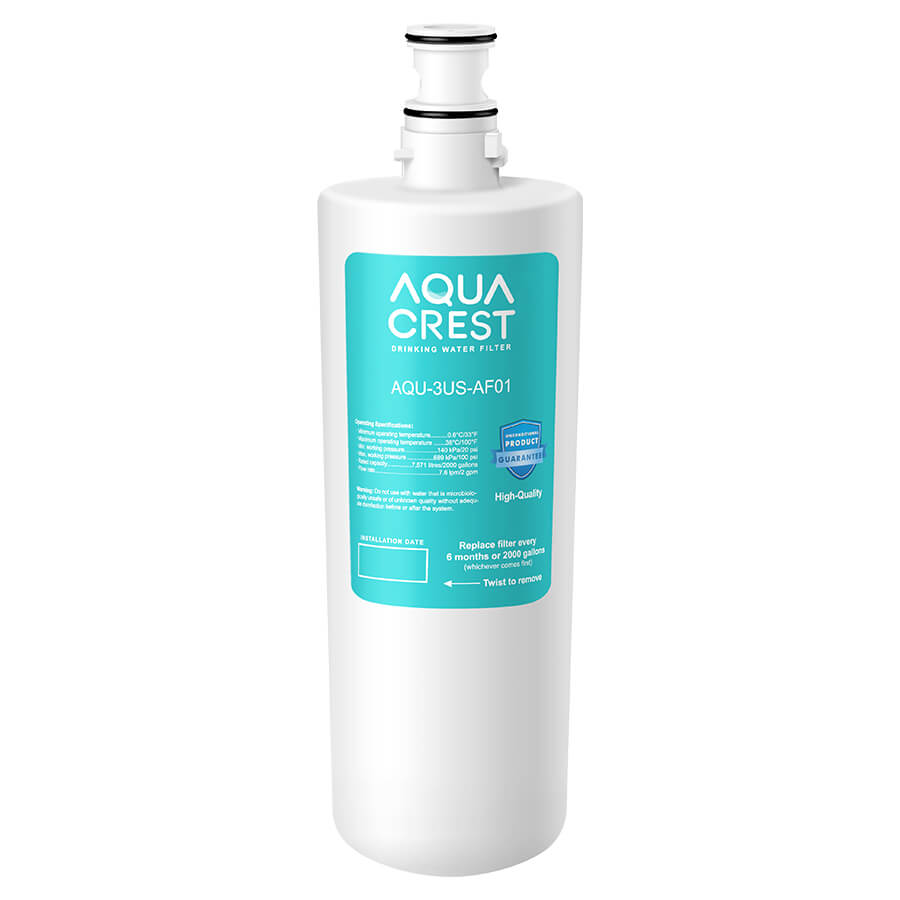 Highlights
Uses premium coconut carbon block to reduce 98% of chlorine while also reducing heavy metals, sediment, rust and so on.
Uses food-grade plastic housing.
Stable water flow and high filtration efficiency without obvious pressure drops.
No need to worry about the pipelines being clogged by carbon particles.
AQUACREST 3US-AF01 Replacement Under Sink Water Filter
Compatible with the Following Model
3US-AF01
Please note this is a compatible spare part.
The manufacturer's name and part number have been used for reference purposes only. AQUACREST is an independent brand.
This filter is fully certified by WQA against NSF 372 for lead-free material, which protects the health and safety of you and your family.
*For NSF 372: Certificate C0145653, by WQA International, 2020.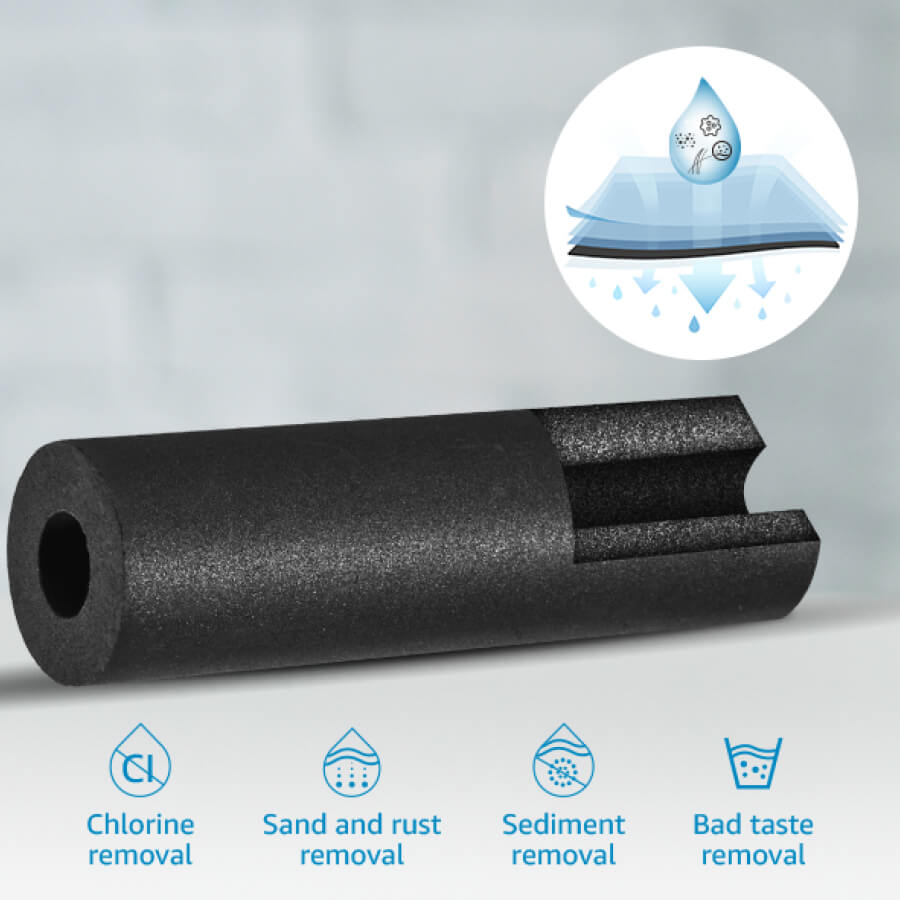 Advanced Filtration Media
AQUACREST filter uses advanced filtration media to reduce chlorine, sand, rust, sediment and bad taste in your tap water.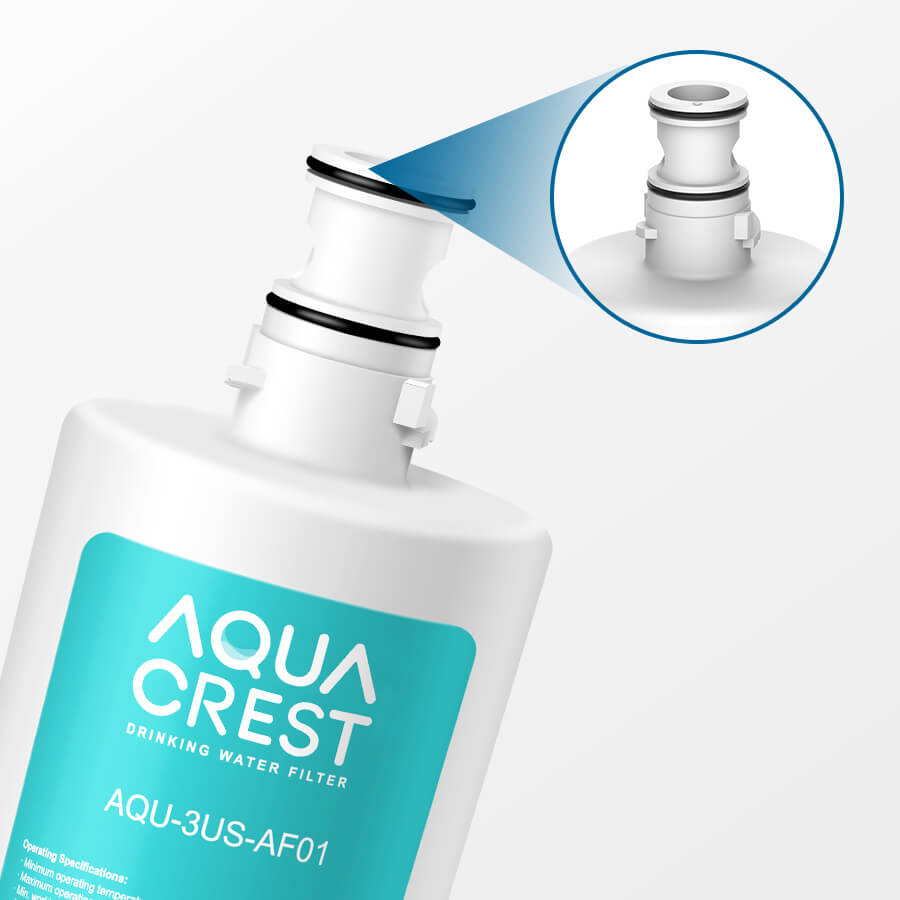 Good Match
Delicate design to fit the original brand. Easy for installation and operation, and no tools required.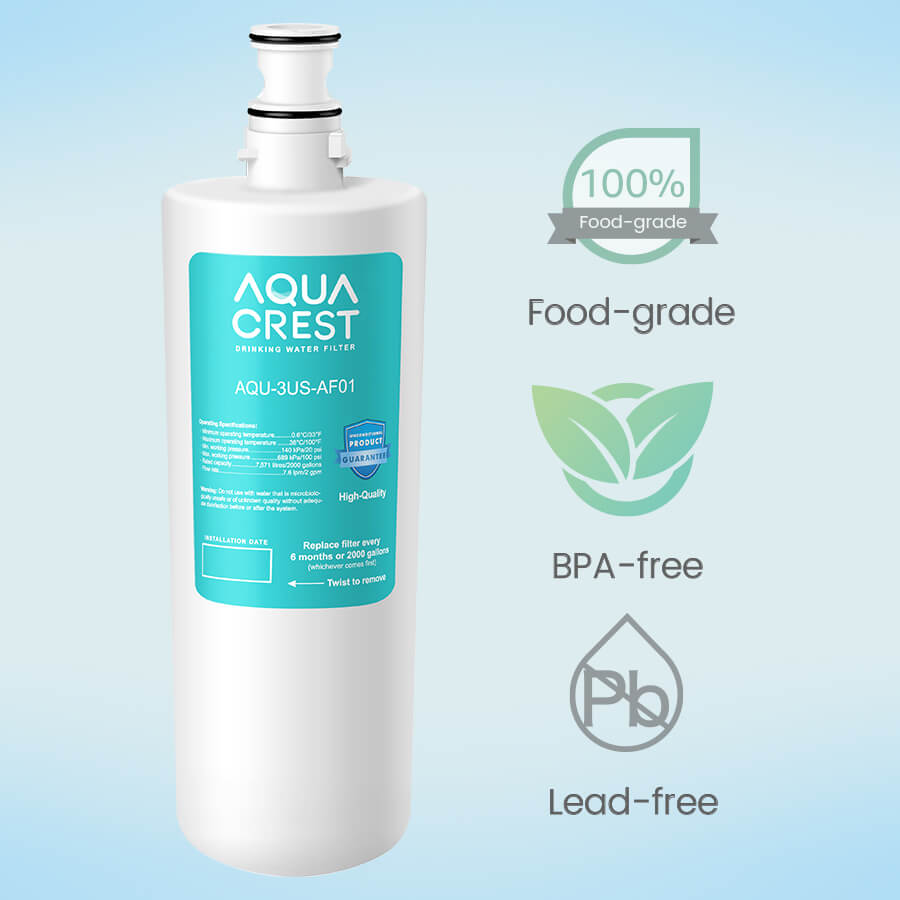 Meets Multiple Food-grade Regulations
The filter meets the requirements of European Regulation (EC) No. 1935/2004, German Food & Feed Acts LFGB Section 30 and 31, French DM/4B/COM/003, Italian Health Decree of 21 Mar 1973 and BS EN 12915-1:2003, and European RESOLUTION RES AP(2004)3. Our filter uses food-grade plastic housing and will not leach contaminants back into your water.