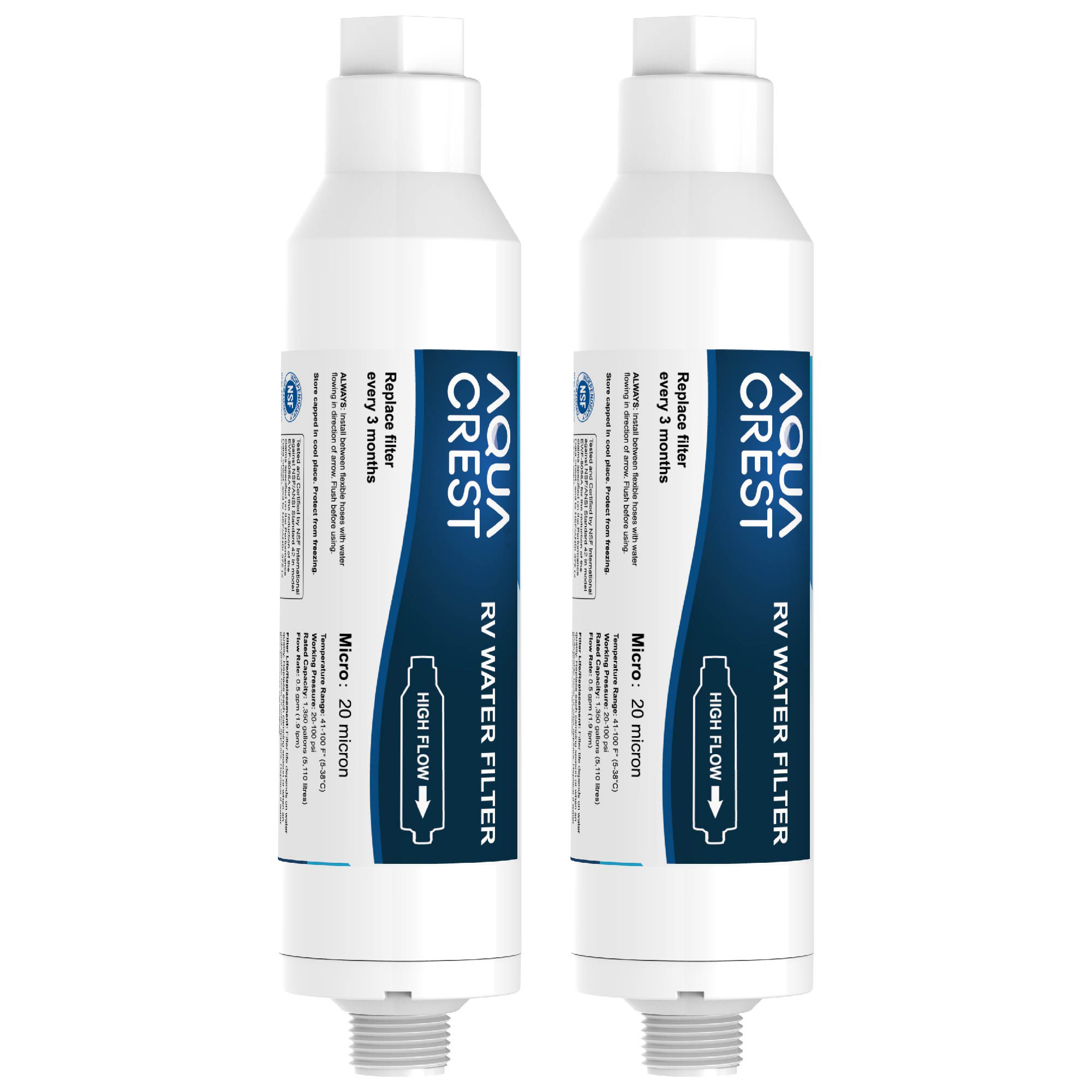 AQUACREST Inline RV Water Filter
The inline water filter is also compatible with RV KDF Water Filte. The manufacturer's name and part number have been used for reference purposes only. AQUACREST is an independent brand.
High-capacity inline RV water filter performs for up to three months, which will be based on water quality.
For NSF 42: Certificate C0293234, by NSF International, 2018.
For NSF 372: Certificate C0145653, by NSF International, 2018.