AQUACREST RV Inline Water Filter with 1 Flexible Hose Protector, NSF Certified, Reduces Chlorine, Bad Taste&Odor for RVs and Marines
Sale price
$32.99
Regular price
Full refund if you don't receive your order
Full refund if the item is quality defective
Product description
Specs
FAQ
Reviews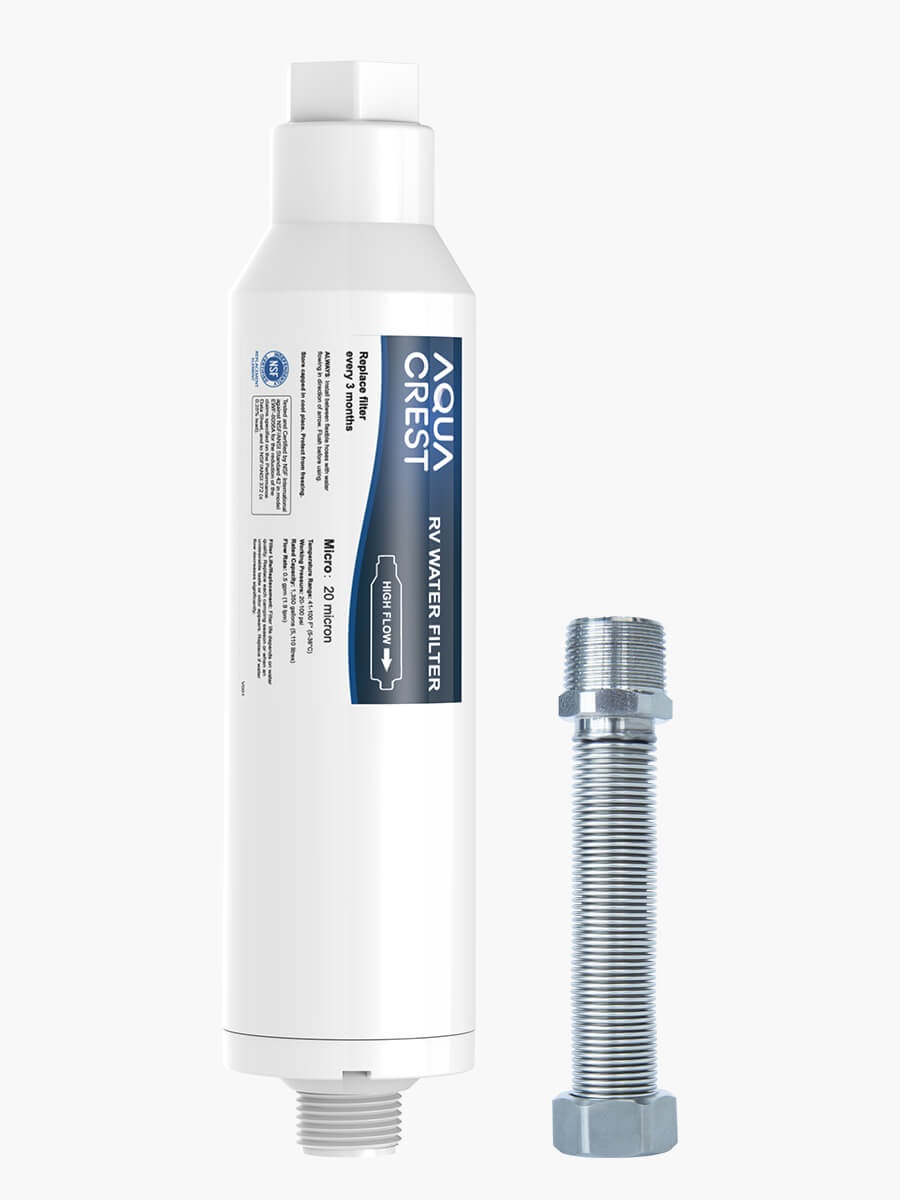 Highlights:
Multi-stage filtration with the use of advanced GAC and KDF.
Employs flexible, durable stainless steal hose that is dog chew resistance.
Adopts food-grade material and will not leach contaminants back into filtered water.
Easy to connect to a garden hose or faucet.
Exquisite design ensures a leak-free fit.
AQUACREST Inline RV Water Filter
AQUACREST is committed to providing all kinds of safe, highly efficient and cost-effective filter products to provide you with a professional and comprehensive water purification solution.
It can be used with pressure washers of Sunjose Simpson, Greenworks to wash the car cleaner and prolong the service life of the equipment.
The manufacturer's name and part number have been used for reference purposes only. AQUACREST is an independent brand.
High-capacity inline RV water filter performs for up to three months, which will be based on water quality.
For NSF 42: Certificate C0293234, by NSF International, 2018.
For NSF 372: Certificate C0145653, by NSF International, 2018.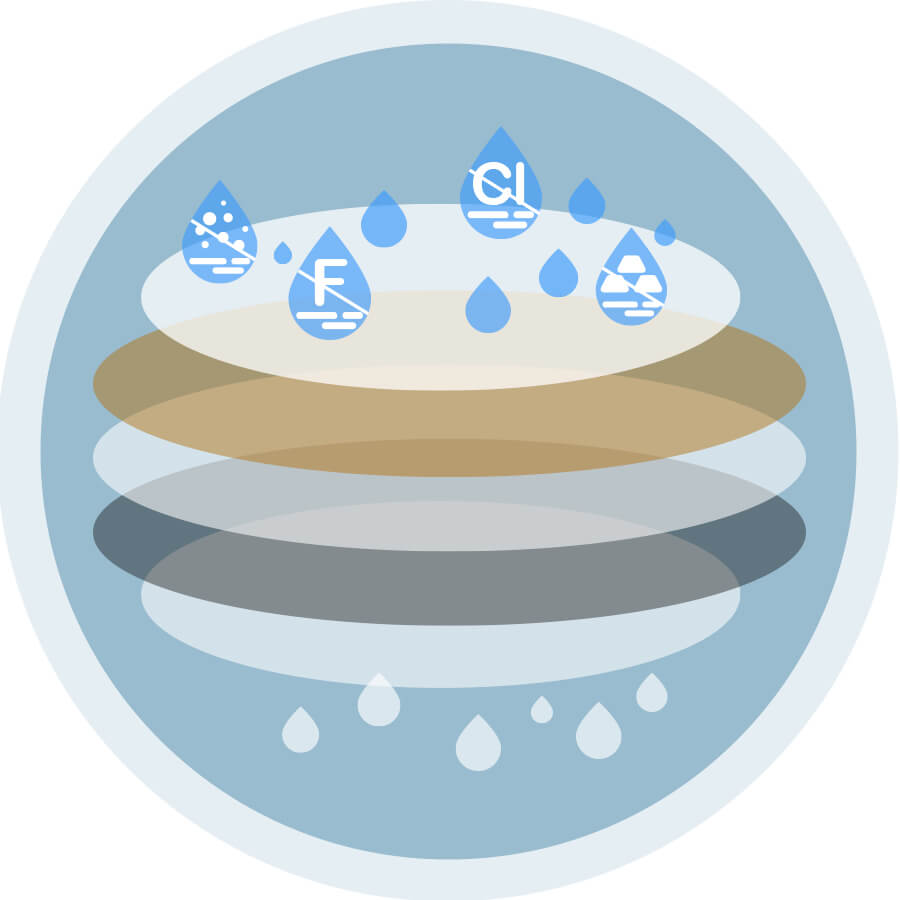 High-efficiency filtration
It can effectively reduce chlorine, fluoride, sediments, rust and other contaminants.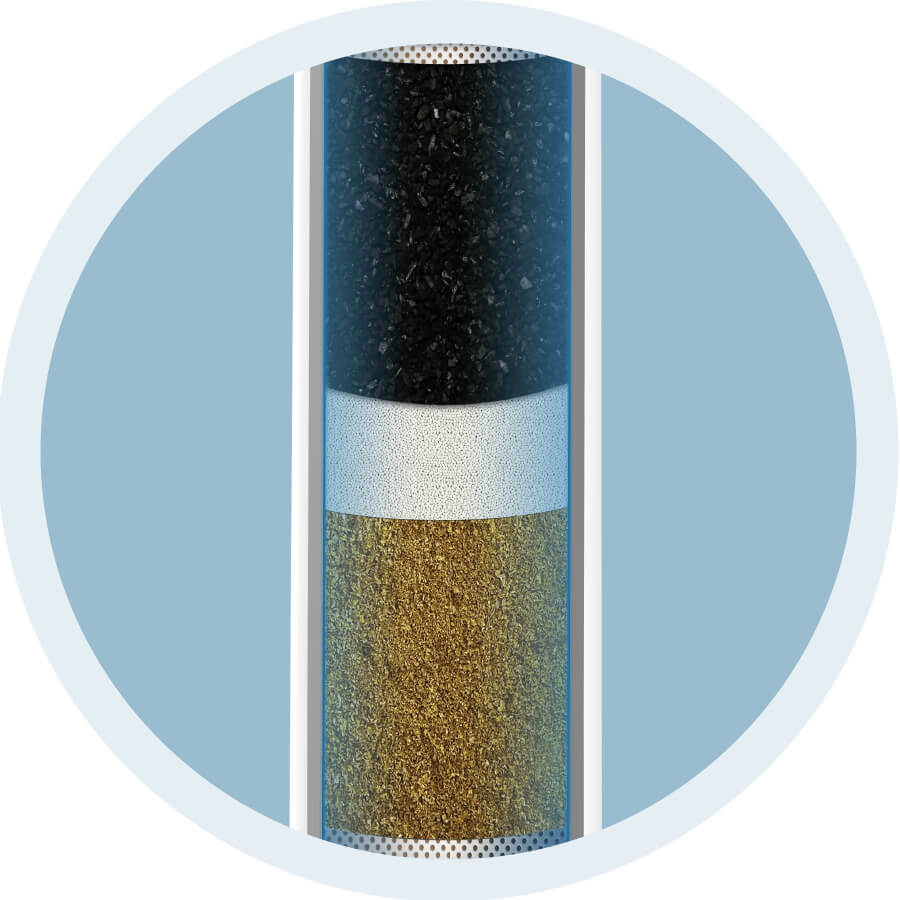 Multiple stages
AQUACREST RV inline water filter adopts kinetic degradation fluxion(KDF) and advanced granular activated carbon (GAC) to ensure maximum filtration.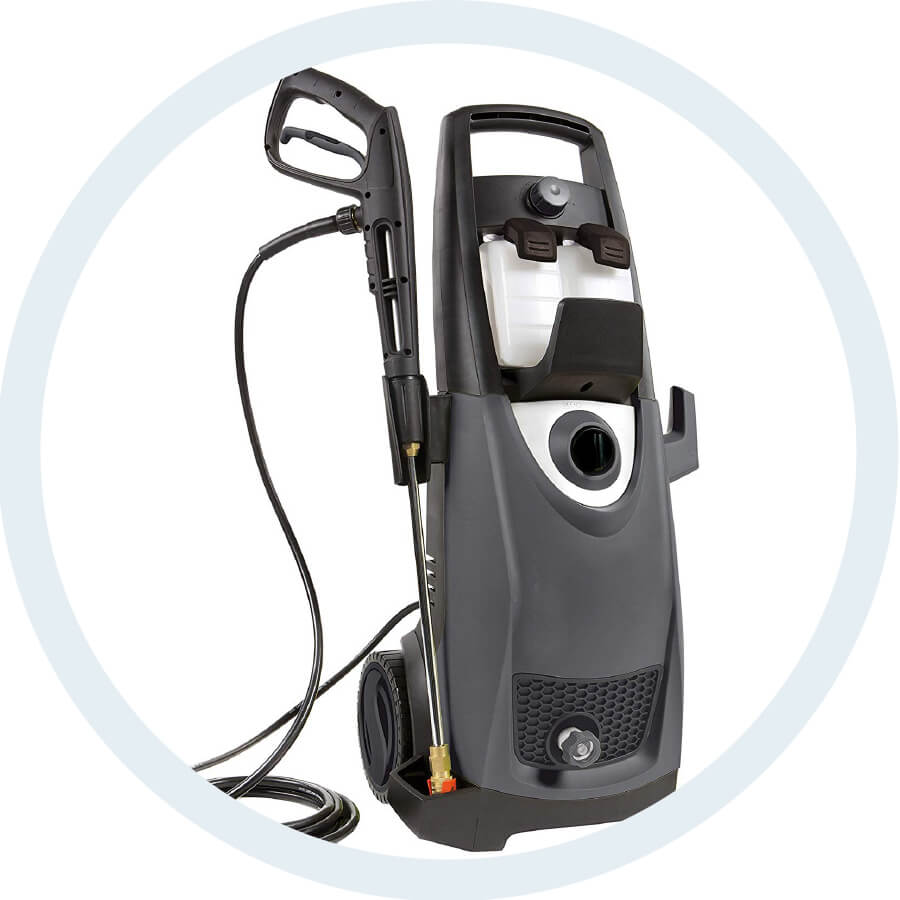 Works with pressure washer
Can be used with pressure washers from Sunjose Simpson, Greenworks and other brands to wash the car cleaner and prolong the service life of the equipment.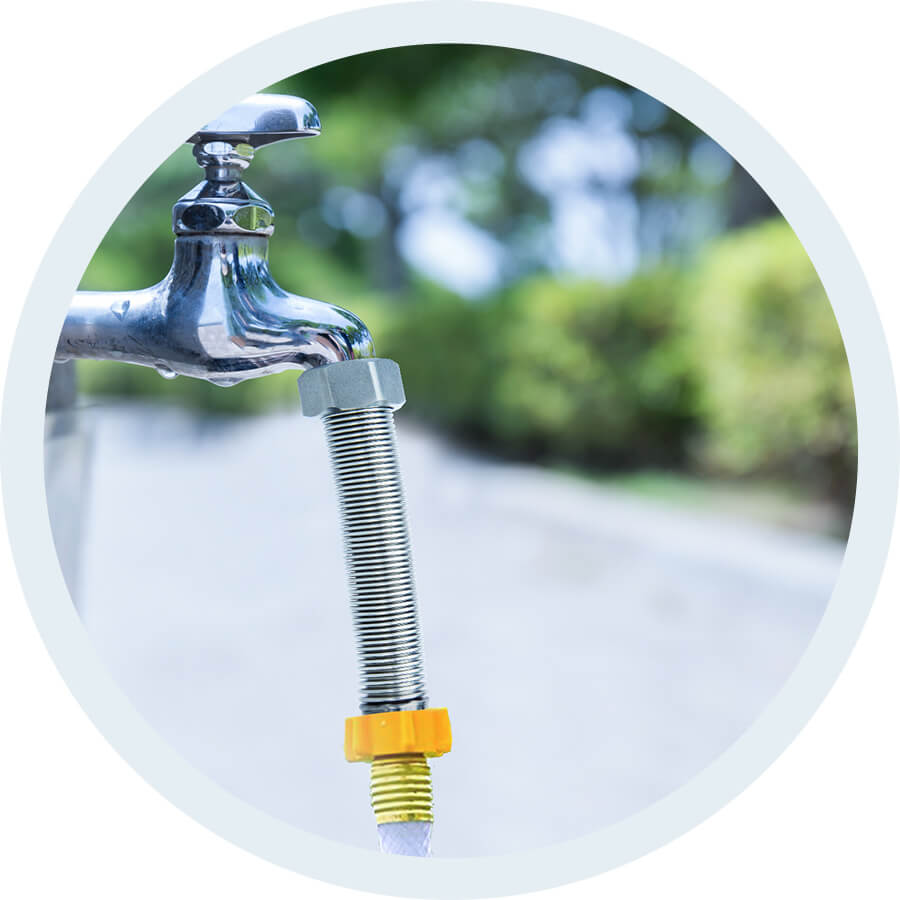 Expandable & clog-free hose
The filter pairs with a flexible and durable water hose that provides resistance to wear and tear, and punctures by animals.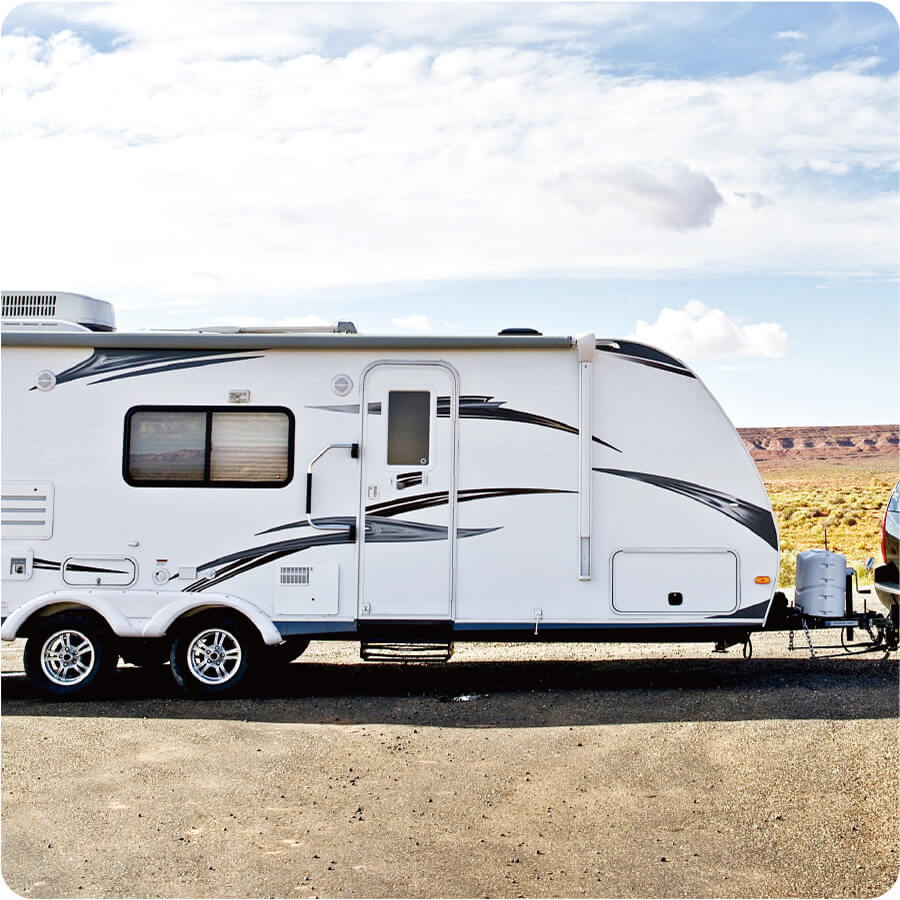 For RVs
Clean, crisp and tasty drinking water quenches your thirst, keeps you hydrated and makes you feel energetic for outdoor activities.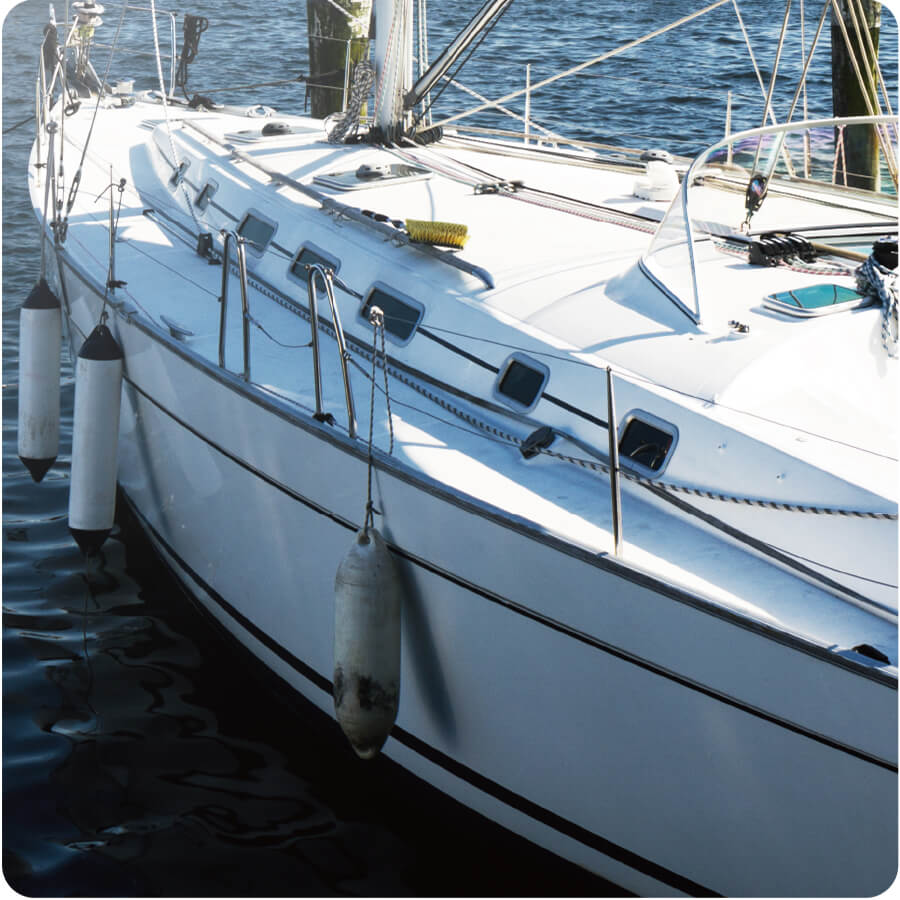 For Boats
With this inline water filter, you can drink great-tasting water from your tank. You don't have to buy bottled water. Carry less and enjoy more.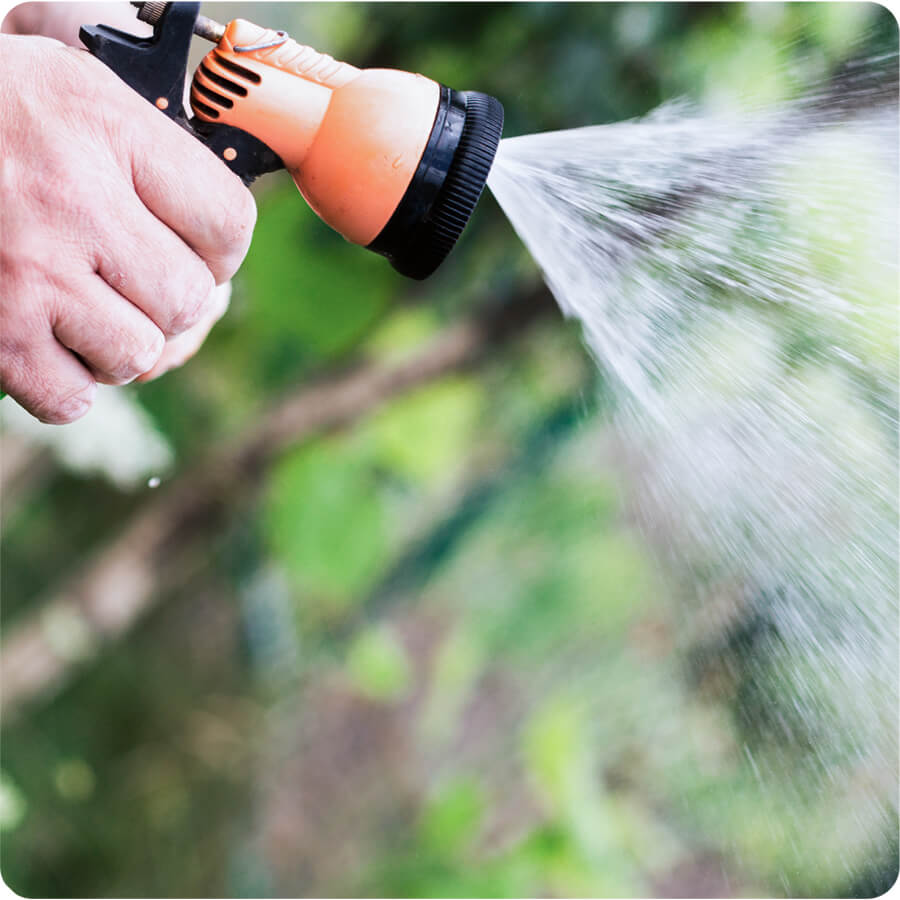 For Gardening
Improves the health of your plants and soil significantly by filtering out the chlorine, chloramine and unwanted chemicals in your water.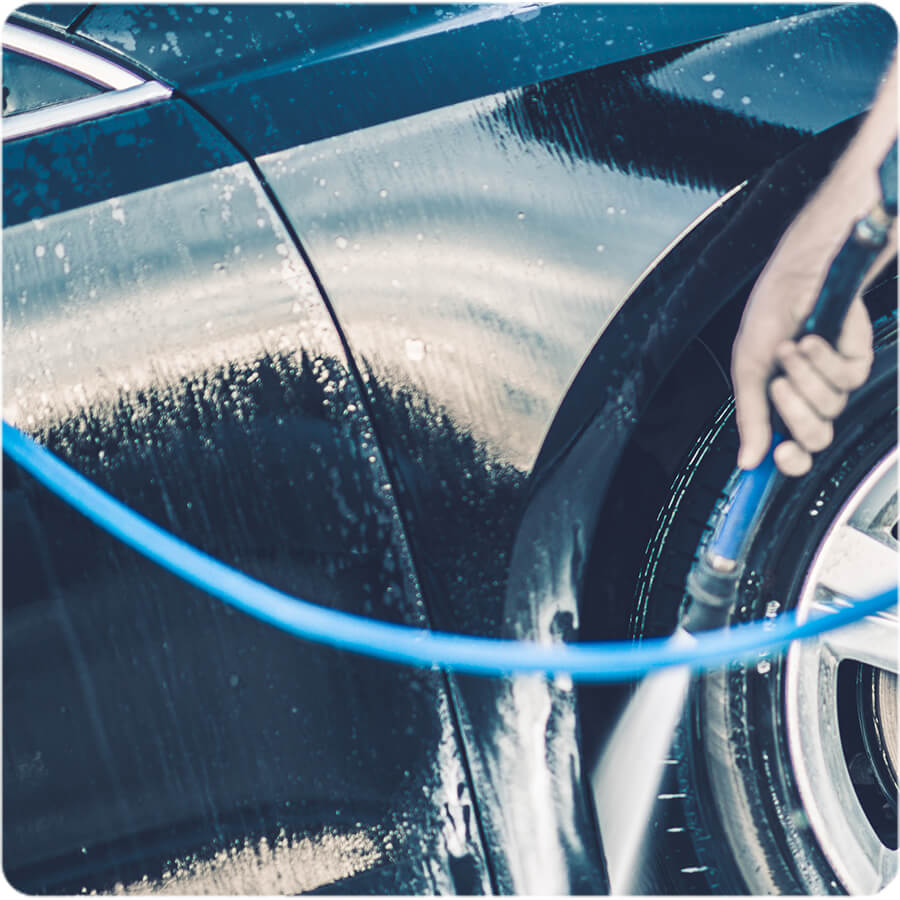 For Car-washing
It's easy and efficient to reduce water spot etches from your car's paint with clean, filtered water free of rust and sediments, helping you to get rid of any chores.